Urbi Bike Share
Bringing a start-up to life
Research
Stakeholder Engagement
Brand Strategy
Visual Identity
Campaign Strategy
Who is urbi?
urbi (urban bike) is a bike share system which encourages the community to use a network of bikes for short, frequent trips – instead of getting in the car. It's about offering a cheap, healthy, green and fun way to move around communities, and was been developed to progress the mission of making cycling accessible to everyone.
The Challenge
As a start-up, we worked with the team at urbi to define who they were, what they stood for and how they would go to market.
Not only that, we were also tasked to create a visual language that would engage the bike rider through social media, press, PR, as well as the physical stations and bikes.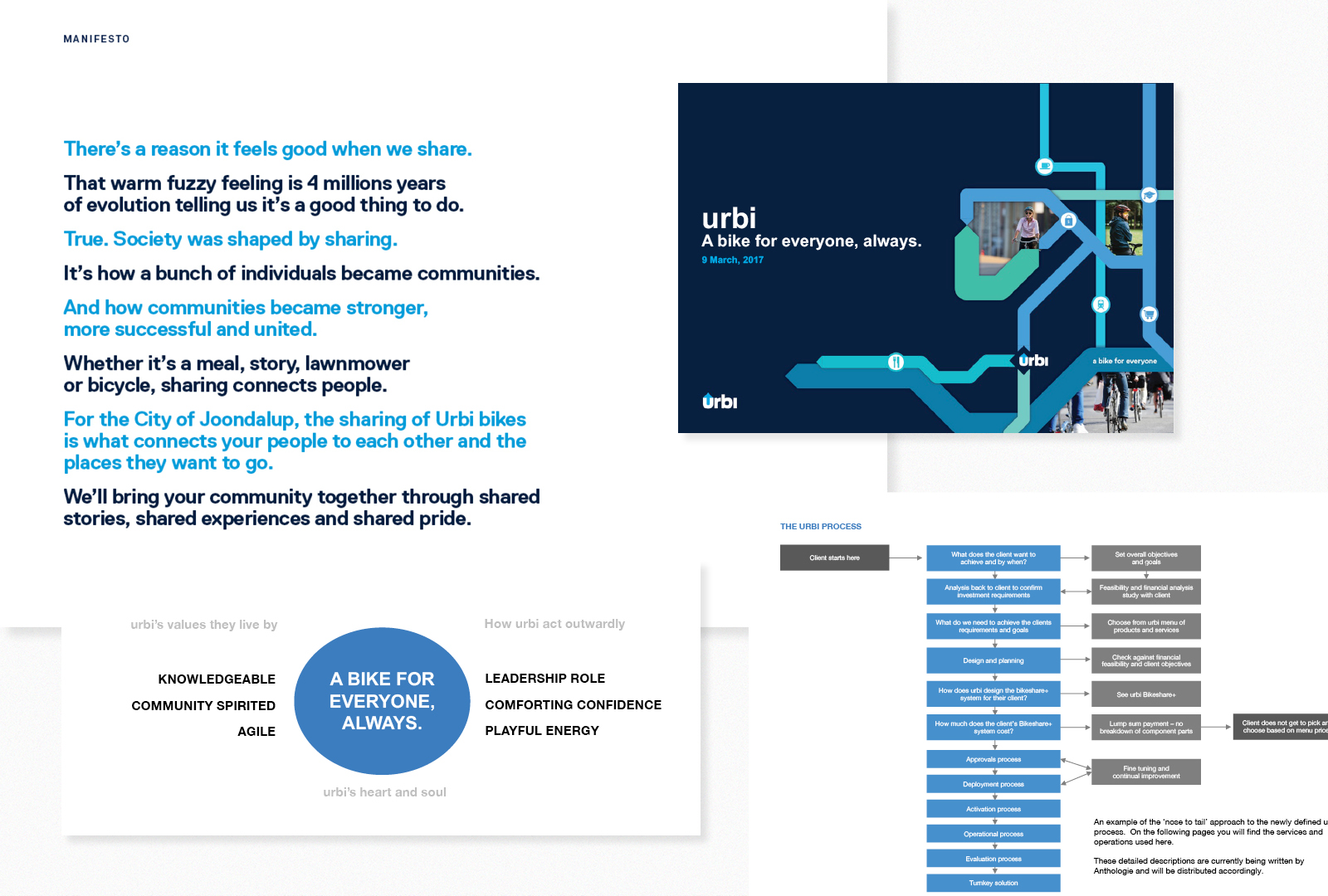 City Hall engaged Anthologie to develop this work, and this is where Carolyn and Pip's working relationship started.
Whether you'd like to hear more about our work or discuss your business and brand challenges, contact Carolyn.